Inauguration of Pradhan Mantri Kaushal Kendra (PMKK) at Guwahati on 7th Oct, 2016
08/10/2016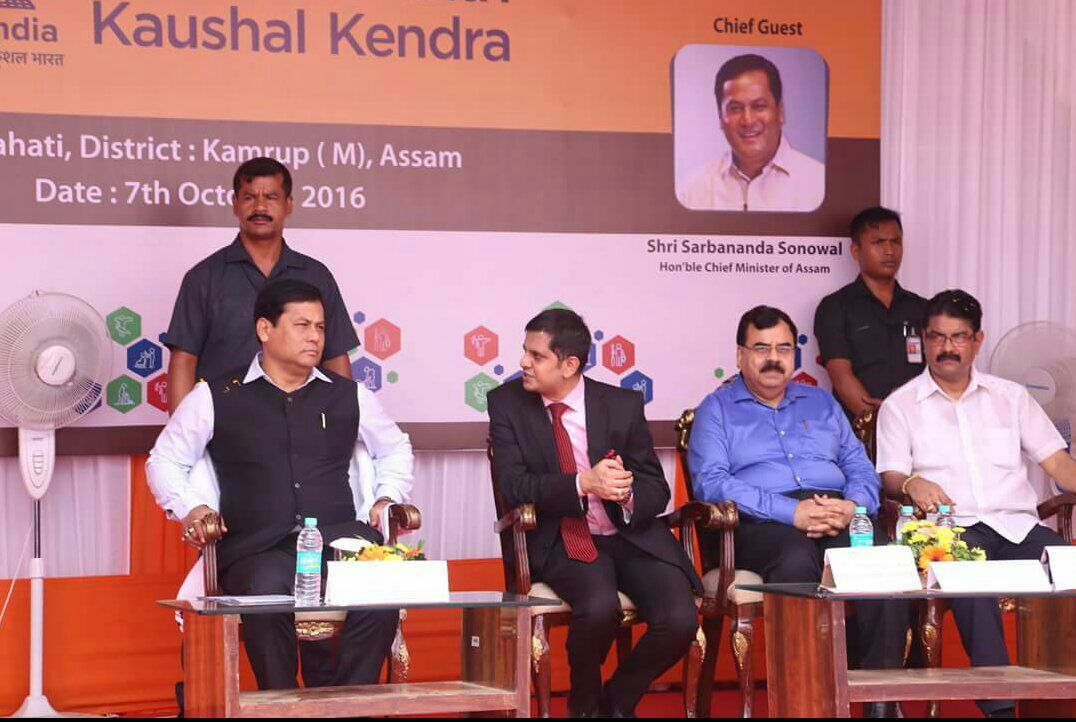 In the series of implementation of Pradhan Mantri Kaushal Vikas Yojana (PMKVY)-2, the first Pradhan Mantri Kaushal Kendra (PMKK) in the entire North Eastern states was inaugurated by the Chief minister of Assam Shri Sarbananda Sonowal on 7th Oct, 2016 at Guwahati. The centre has been made by Orion Edutech. The inauguration function was also attended by the State Agriculture Minister Shri Atul Bora and CEO of Apparel, Made-Ups and Home Furnishing Sector Skill Council, Dr. Roopak Vasishtha.
During his inaugural speech, Shri Sonowal said "One of the objectives of Pradhan Mantri Kaushal Yojana is to make India unique and great and transform the country into global skill capital of the world. We want to export human-resources by harnessing our youth forces by the right mix of dedication and sincerity with science and technology. Our Government will make North East as an organic hub of the Region and we will set up small scale industries in the State in a move to tap the possibilities, potentialities and prosperities of Assam in sync with the nature. Skill Development Programme will take us to achieve the full potential of the State and reap the demographic dividends of Assam,"
It is an initiative of the Ministry of Skill Development and Entrepreneurship and National Skill Development Corporation.
The Centre will give training to the unemployed youths in 13 job roles.
http://news.apparelresources.com/trade-news/pradhan-mantri-kaushal-kendra-now-open-in-guwahati-india/