ATDC Host Orientation, Assessment and Certification Programme for Master Trainers
11/06/2016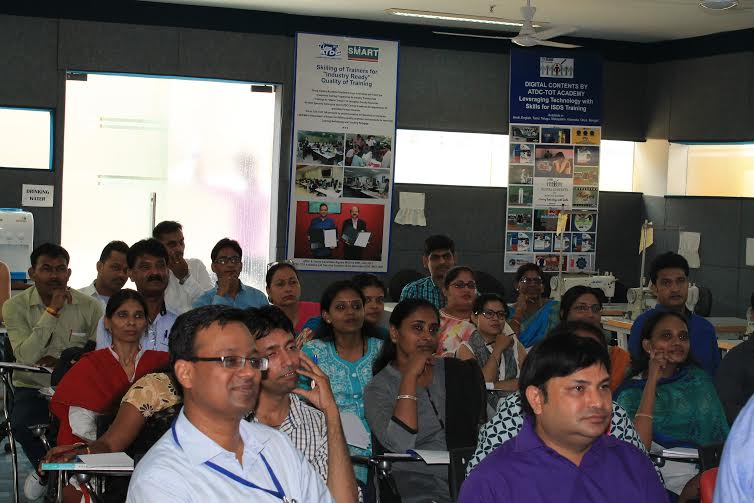 Apparel Training and Design Centre (ATDC) India's Largest Quality Vocational Training Provider for the Apparel sector hosted 'Orientation, Assessment and Certification Programme of Master Trainers of Implementing Agencies (IAs)' by Apparel Made ups & Home Furnishing Sector Skill Council (AMHSSC). The orientation was held at ATDC Gurgaon for 3 days i.e. from 06th to 08 June 2016.
Dr. Roopak Vasishtha, CEO, AMHSSC inaugurated the orientation program as the Chief Guest and Dr. Darlie Koshy, DG and CEO, ATDC&IAM was also present to grace this occasion. This is the first Recognition Prior Learning (RPL) programme for upskilling of work force in Garment, Made ups & Home furnishing Industry.
For details, please visit the link given below.
http://www.thehansindia.com/posts/index/Education&Careers/2016-06-10/ATDC-Host-Orientation-Assessment-and-Certification-Programme-for-Master-Trainers/234146