53 candidates have been skilled through CSR funds of the largest General Insurance Company of India, New India Assurance
11/07/2018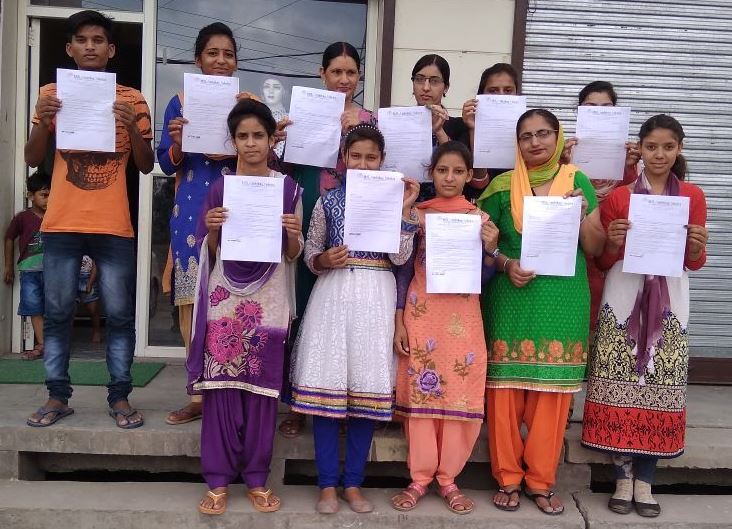 Apparel, Made-Ups & Home Furnishing Sector Skill Council has been formulated by the Ministry of Skill Development and Entrepreneurship, Govt. of India and NSDC to develop Skills repository for Apparel value chain, National Occupational Standards in the industry, establish well-structured Sector specific Labour Market Information System and improvise the training delivery value chain, including third party assessments and certifications.
The Council has been given an ambitious target of certifying more than 2 million persons till 2022 in the Skilling Courses for the Apparel sector. The Council is spearheading the Skilling work in the sector by participating in the Pradhan Mantri Kaushal Vikas Yojana (PMKVY) and various other schemes of different states including the non-PMKVY schemes.
In the Corporate Social Responsibility Initiative (CSR) series, the Council has joined hands with New India Assurance to impart trainings on Sewing Machine Operator (SMO) and Self Employed Tailor (SET) job roles to the youth in the region of Solan , Himachal Pradesh. The Council has assessed and successfully certified 53 candidates.
With the mission of developing Skill repository for Apparel sector, Apparel, Made-Ups & Home Furnishing Sector Skill Council has again achieved an excellent figure in terms of candidate placement. Under the guidance of AMHSSC, Wazir, a certified training partner of AMHSSC, has given quality Skill training to 53 candidates at Solan , Himachal Pradesh. Out of these 53 candidates, 17 candidates are successfully placed from batch 1&2 whereas 15 candidates are willing to start their own business in tailoring.