AMH SSC receives Award from the Ministry of Social Justice and Empowerment.
13/01/2017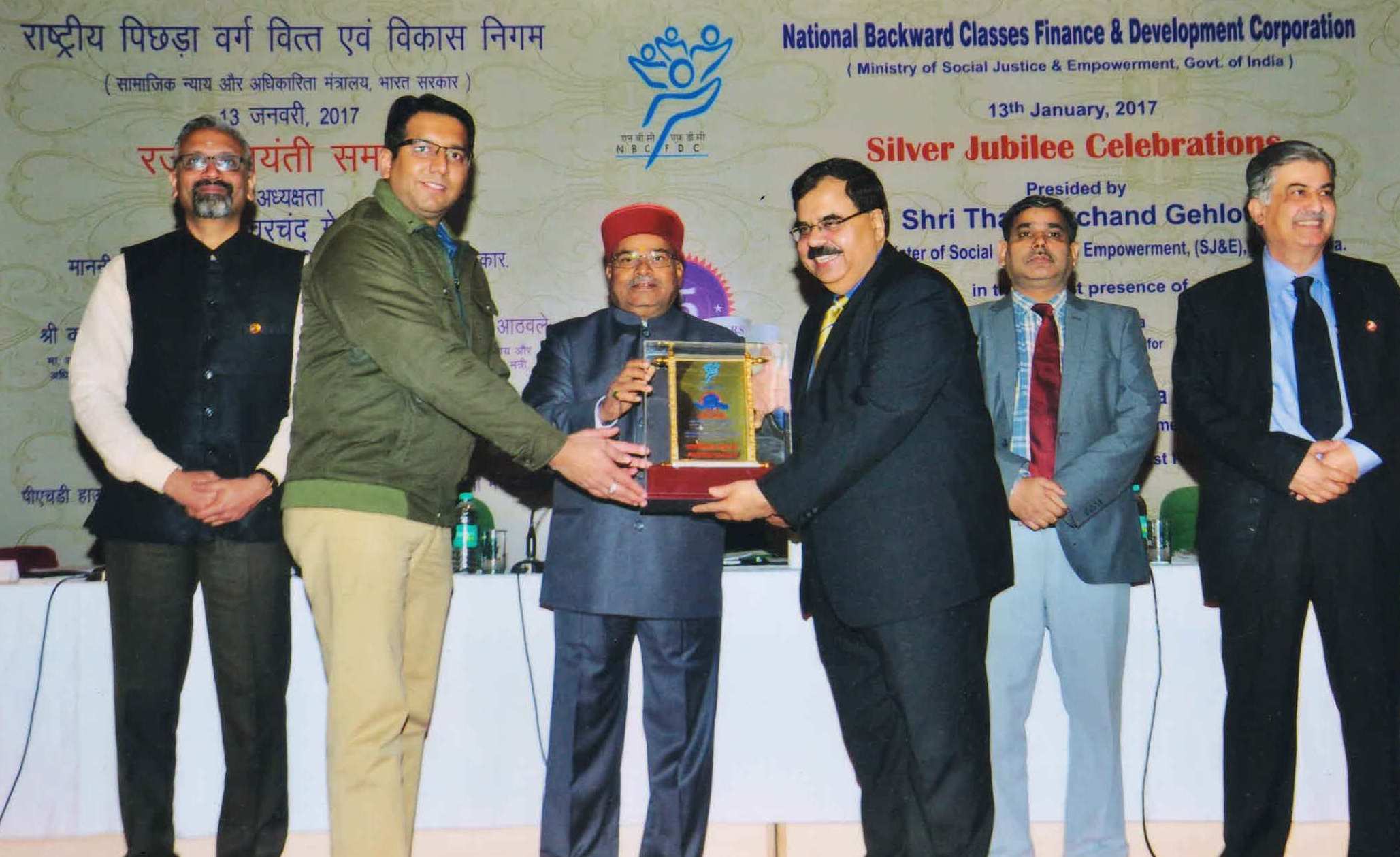 Apparel, Made-Ups and Home Furnishing Sector Skill Council, which is the certifying body in Apparel Sector for NSQF complied certification received Special Award from the National Backward Class Financial Development Corporation (NBCFDC). The award was given by Shri Thawarchand Gehlaut, Hon'ble Minister for Social Justice and Empowerment during the Silver Jubilee function of NBCFDC on 13th Jan, 2017 at PHD House in recognition of the dedicated efforts undertaken by the AMH SSC for the skill development of people of Backward classes in the Apparel Sector.
The award was received by Dr Roopak Vasishtha, CEO, AMH SSC on behalf of the Council. During the ceremony Dr Roopak reiterated the commitment of AMH SSC for the upliftment of people of Backward classes, in collaboration with NBCFDC. He also mentioned that in 2015-16, total 2200 persons of backward community were trained and certified and in 2016-17, more than 3000 persons are being trained and certified in different parts of the country. He also mentioned that the best part of these trainings was training and certification of 40 girls of nomadic tribes in Gurgaon.